Manufactured homes are the ones built entirely in a factory. These homes are more cost-effective compared to conventional construction of a site-built home. It provides the same amenities and comforts of a site-built home, but around 20 – 35 percent lesser cost per square foot. This is a more practical choice with the current state of the economy. It provides you more affordable housing options in the time of crisis.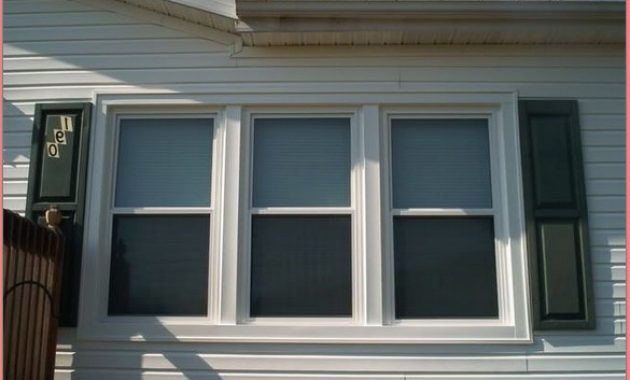 Manufactured homes are also said to have good quality and safe since they are built based on the Housing and Urban Development Code. The HUD Code has the performance standards intended for the different aspects of the manufacturing homes such as heating, plumbing, thermal and electrical systems, plumbing, construction, fire safety, structural design, energy efficiency and even transportation from the factory to the site.
Single, Double and Triple Wide Homes
Manufactured homes offer different sizes that you can choose from. There are single wide, double wide and even triple wide sizes of homes. The single wide homes range it size from 400 square feet to 1330 square feet. While the double wide and triple wide homes range from 1100 square feet to 2400 square feet and 1600 square feet to 3100 square feet respectively. These different sizes gives you the opportunity to choose which home would fit your preferences and needs.
Factors to consider when buying your home
Before you consider buying a manufactured home, you must understand first its pros and cons. This would allow you to have a more informed decision in choosing the right home for you. Enumerated below are the factors you must consider before buying your home.
1) Investment Advantages: Do you intend to buy a home that would appreciate its value? If you are looking for investment advantages, choosing a manufactured home is not right for you. In most cases, manufactured type of homes depreciates as years go by. However, if you intend to just have your own home at an affordable rate, choosing a manufactured home would definitely suits you.
2) Modern Amenities: One of the best features of the manufactured homes is having modern amenities that you can get in affordable prices. These houses may come with different amenities such as jet tubs, fire places, etc. A manufactured home would work best for you if you want to have the different modern amenities if you can't afford paying mortgage of a traditional house.
3) Financing: If you are worrying on how to get financing for your chosen home, you don't need to worry anymore. Financing options are available for traditional houses and even for manufactured homes. In the case of manufactured home, its loan is not like a mortgage. This kind of loan is more like of a car loan than a mortgage.
If you think the manufactured home is still the best option for you, there are different things that you must consider in choosing the right house for you.
Below are the items that you check before buying your manufactured home.
1) Size floor and plan: The manufactured homes come with different sizes and floor plans that you can choose from. You have to check the size and plan you want depending on your lifestyle and taste. Review the different features if it can fit in a singe, double, or triple wide size manufacture home.
2) Interior and exterior features: The interior features may include cabinets, closets, carpets, fireplaces, ceiling, and wall textures, insulation, accommodations for ceiling fans, telephone outlets, cable TV, etc. You should clarify with the manufacturer about what you want about the interior design of your home so you can check the different options they provide. Your preferences regarding the exterior features must also be considered. These may include the skylights, roofing, matching skirt, etc.
Buying your home
Manufactured homes can be bought through different retail centers. These retailers offer different variety of products and services. Most of them will provide you assistance in choosing your home and its features. You may also opt to place an order with the factory of your choice.
One of the best ways to find a good manufacturer for your home is to ask for recommendations from the homeowners. You may also get in touch with your manufactured housing association to get the names and contact details of the different manufacturers and retailers near your area.
There are different manufactured home builders. Some of the most popular ones are Fleetwood, Champion, Palm Harbor, Cavco, Clayton, Schult, Skyline, Marlette, Fuqua, and Silvercrest.
The prices of manufactured homes may range from about $15,000 up to $200,000, land excluded. You can choose to have these homes be installed on your own land, in a subdivision, or in a rental community.
As with financing, you can ask your retailer about the options for financing your manufactured home. You may opt to check the different lenders in your area. The down payment and loan terms are about 5 to 10 percent of the home's price. Its loan terms are normally from 15 to 30 years.
Maintaining your Manufactured Home
Like traditional homes, manufactured homes must also be maintained regularly. This is important to keep them in good shape so that your home can continuously provide you a safe and efficient space for living. Some of the important areas that you must include in maintaining your home are your foundation systems, doors and windows, exterior walls, roof, interior surfaces, floors, electrical system, heating and cooling systems, plumbing system, and grounds and yards.
In fixing and maintaining your manufactured home, you may opt to choose a do-it-yourself basis or hire a contractor to do the work. This depends on your budget and time, and if you have the required skills to do the fixing and maintenance of your home. If you are not skilled in wiring, plumbing, installing or adjusting the heating and cooling systems, etc., then you must hire a contractor to avoid the problems in your house from worsening. This may be costly but if you don't have the needed skills for the maintenance and repair for your house, this is still the best option you can choose.
In choosing the right contractor for your home, you must check if the contractor has the licenses and permits to provide the services for you. You may also ask if he has previous experience in maintaining or repairing a manufactured home. You may also ask your friends and colleagues if they can recommend anyone who can do the work for you. It is important to explain to your chosen contractor regarding the condition of your home and what you want to happen in a particular area. Then ask him about the options he can do for your home.