A garbage disposal is one of the most important appliances you can have in your home or commercial kitchen. They make it easier and more convenient to deal with garbage and leftovers from the kitchen. A garbage disposer allows you to easily dispose of your kitchen garbage without worrying about clogging your drain. They also make waste management easier while minimizing the mess landfills can cause. But depending on the brand, size, and model you choose, garbage disposers are different in terms of performance and cost. Some are easier and more convenient to use and maintain. Considering that there are so many options available on the market, how can you make sure you choose the best? Well, here are some tips on buying a new garbage disposal for your attention.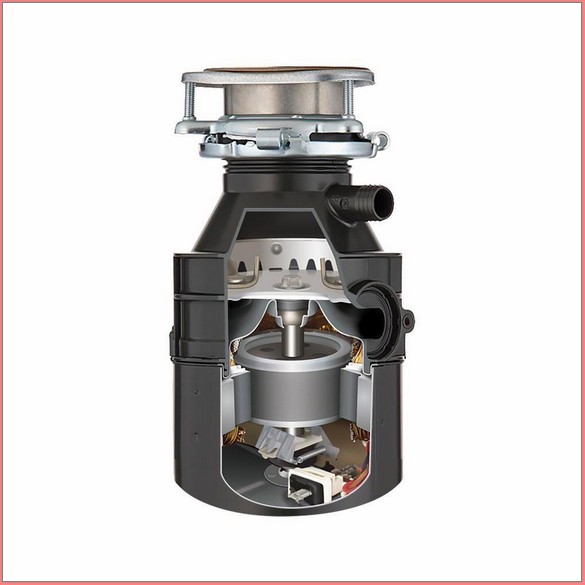 1. Choose batch-feed vs. Continuous-feed
Batch-feed and continuous-feed are the two major types of garbage disposals.
With a batch-feed model, you're required to load up your waste. Once you load your waste, you then have to press a peculiar stopper for the unit to start operating. They are considered safer and more convenient for use by the whole family. However, they tend to be costlier and slower in getting the job done.
On the other hand, continuous-feed disposers are easier to use. This is because as the name suggests, you can feed waste in continuously. In other words, you can add new waste as your disposer grinds the previously loaded waste. You only need to push a switch to turn the disposer on. They are also relatively cheaper than their batch-feed counterparts. Nonetheless, they're less safe as small fingers can easily slip through and get the best of the blades. Some contents from the grind can also fly out during the process.
2. Size or Horsepower
Grinding power is the other important thing to consider when buying a new garbage disposal. The most common ratings for disposers are 1/3HP, 1/2HP, 3/4HP, and 1HP. The best grinding power for you will be determined by a couple of things. These include the following:
• The number of people in your home
• How often the garbage disposer is used
These will determine the amount of waste produced. For houses with a larger number of people, higher chances are that there will be a lot of waste to dispose of. This calls for a larger garbage disposal compared to smaller families. A smaller garbage disposal can have a lower lifespan when used to often or to grind a larger amount of waste. It may also end up clogging your drains all too often.
3. Grinding Components
All the work of a garbage disposer occurs under the sink where the grinding blades are located. For the best experience with your garbage disposer, choose one whose grinding components are made from stainless steel. Despite being more efficient in the job, they won't corrode, weaken, or break easily. They also grind your waste into finer material that won't clog up your drain easily.
4. Consider a Quiet Garbage Disposer
An extremely noisy garbage disposer can be an absolute nuisance in the house. In most cases, larger, heavier garbage disposers operate more quietly. Nonetheless, it is important for the garbage disposer you choose to fit under your sink comfortably. Disposers with stainless steel impellers tend also to provide a quieter operation.
5. Think about Your Septic System
Once a garbage disposal grinds your waste, it releases the products into the sewer system. However, microorganisms in the septic tank may find it harder to digest these products. Fortunately, some garbage disposals feature an advanced tech injector system that injects microorganisms directly into the grinding chamber. These are known as septic assist garbage disposers, which you can purchase at around $400 or less.
6. Check Warranty
Just as with other home appliances, warranty differs from manufacturer to manufacturer and model to model. This ranges from a 1-year warranty to 10 years. Some even provide a lifetime warranty.
7. Other Important Features
• Electric Cords
• Auto-Reverse
• Safety Cover
It is also important to consider other features such as electric cords, for instance. Some options come cordless and need to be hard-wired into your electricity socket or the mains. Some of the most advanced models also come with a safety cover, which prevents the unit from going on accidentally. The cover has to be in place for the unit to operate. Most importantly, the best garbage disposers come equipped with an auto-reverse feature. In case jamming occurs during the grinding process, it is cleared by the auto-reverse feature.